Black Bear Creek is the debut short story collection by Joshua Cross. The nine stories are set in a fictitious mining town in West Virginia's Coal River Valley, where Cross grew up. The characters in these stories live in unimaginable poverty and constant despair; their disappointments in life are almost structural, hard-wired into the environment in which they live and work. There is no expectation of "better," only the flimsy hope of survival, that they won't lose their jobs and homes, that they'll have enough to eat the next day. They drink a lot in order to ease their pain, but rarely to the point of being unable to function. After all, disfunction would mean ruin, and ruin is what they fear the most.
Many of the stories center on the men of Black Bear Creek, primarily younger family men who are depended upon by unhappy wives and burdensome children. The lucky ones pump gas and mop floors, either having avoided or escaped the grueling work in the coal mines, the danger, the job insecurity, the undignified wages, the uncertain promises of the benefits of unionization, and the real threats of retribution from bosses. Yet, it is in the mines where most of them end up, first as rookies whose reward for dangerous work is unmerciful hazing by the veterans, and eventually as lifers who have forgotten the hard lessons they had to endure.
The women of Black Bear Creek are not exempt from disappointment either. Their fear is of their lives amounting to nothing. In "Hell and High Water," Gillian, a fourteen-year-old girl, fantasizes about a romantic relationship with her brother's new wife, with whom she is forced to share a room. In "Those Girls," an unnamed woman who has been drinking since her father fed her gin when she was merely twelve, laments how she has wrecked her life with alcohol and abusive men and given up on even the simplest of her dreams. She worries about becoming one of the girls whose dead bodies keep turning up throughout the county. In "The Mayor," Etta, whose empathy for others is her best trait and worst flaw, fears that no one is watching out for her, as she awaits the birth of a child she randomly names over the objections of her husband Toby. When Toby loses an eye in a work-related accident, her fear "that something would go wrong, that she would lose everything… that bigger accidents waited" eclipses any prospect of joy over becoming a mother.
Relationships in these stories are fraught with conflict. The couples fight over money, sex, and children, both living and dead. In two interlinked stories, a man named Jacob who dropped out of college resigns himself to having to work in the mines to support his wife Ami and their unborn son, fantasizes about receiving "one of those brass mining lamps at retirement" so he can see the shine on Ami's smiling face. Years later, divorced and supporting himself working odd jobs, he realizes that Ami's new husband has replaced him in his son's life. In "Tribute," a man constructs a memorial for his dead son at the abandoned mine where he works as a security guard, digging up the child's toys that his wife keeps burying in the garden. In parallel, they are each burying the memories of a boy whose cremated remains sit on a shelf in the kitchen while refusing to acknowledge their grief. Sometimes marriage becomes mere economic currency, such as in "Augury," in which a widower considers remarrying so that he will get to live in a company house rather than a shack.
"The Dog You Feed" captures the struggle that many of the characters in Black Bear Creek experience. In the story, Jacob tells his son that two dogs live inside a person: "One's this weak, timid mutt that gets itself kicked around, pisses itself soon as you raise your foot, and the other's this vicious dog, this pit bull or Rottweiler that'll take off your leg soon as you try and kick it." The one who gets stronger is "the dog you feed." The characters in Black Bear Creek seem always to feed the weaker dog. They do not waste their time rising up against the deprivation they can't overcome or fight battles they can't win.
Cross is adept at making his characters believable. They sound like real people. Their thoughts and misdeeds extract sympathy. Readers can empathize with their plight without beating themselves up with guilt over it. Cross' raw prose mirrors the landscape of his setting, and the sensory detail he uses enhances the texture of his stories. The water smells of iron and copper and tastes of ore. Black dust instantly scars a pair of new sneakers. When miners shower, the soap does little but grind coal dust thicker into their hair.
Black Bear Creek is by no means a "feel good" read. Yet despite the bleakness of the work, there is perhaps a message of hope: people, even the "weak, timid mutts" among us, survive. Survival is still life, and life still has value.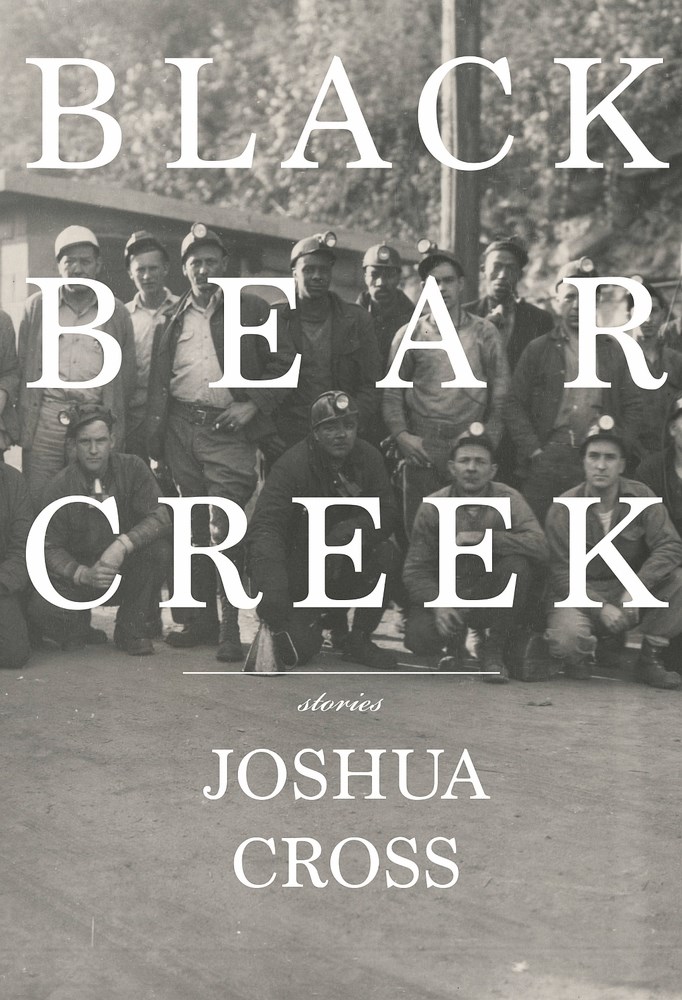 FICTION
Black Bear Creek
By Joshua Cross
Southeast Missouri State University Press
Published March 1, 2021