Sanjena Sathian's Gold Diggers is a work of Indian American magical realism, and it is exactly what Celeste Ng's blurb promises — "Dizzyingly original, fiercely funny, deeply wise." Sathian's writing imbues the novel's seemingly conventional settings with myth and history, and although the novel serves as a harsh rebuke of the American dream and of the model minority myth, it also holds out hope for individuals to find their own paths.
Neeraj Narayan (who goes by Neil) is a first generation Indian American, and at the beginning of the novel, he's a high school student struggling to find his place. His parents want him to achieve something worth crossing oceans for. His friends and classmates are all striving towards the same goal of getting into Ivy League schools. Soon, though, Neil learns that his neighbor Anita is not exactly a natural superstar. He discovers that she and her mother are using alchemy to enhance Anita's talents, and Neil wants in on the experiment.
At first, it seems that this magic might propel Neil and Anita to the places they hope to go, but things are not so simple after all. Tragedy results when the magic goes too far. Neither Neil nor the reader can know for sure if the tragedy is truly his fault, but in its aftermath, Anita and her mother leave town. Neil loses access to their magic and is left to grieve entirely alone. Through Neil's isolation, the novel illustrates how the model minority myth limits and harms individuals. Neil struggles not because he is unintelligent or lacks ambition, but because the thing he is most passionate about — history — does not align with what others want for him.
When Neil and Anita are reunited in their twenties, neither of them has lived up to their parents' hopes. Neil is a PhD student in history, struggling with addiction and unable to complete his dissertation. Friends and acquaintances expect that he will soon give up and find work at a tech company instead. Anita is working as a freelance event planner, though, and she pulls Neil into a plan to use alchemy one more time. She doesn't fully trust him with the magic because of his addiction, and being included in her plan means he must live up to yet another set of expectations.
Sathian's characters experience the exhausting pressure of other people's demands and the pain of failing to meet expectations. Neil and Anita watch as their classmates and friends achieve the things they've been told they're supposed to achieve. Neil's mother celebrates his sister's upcoming wedding — "shaadi-shaadi-shaadi" — and insists that Neil will be married soon, as if her hopes can overrule Neil's own preferences and challenges.
The novel is dramatic and intriguing with its heists, magic, and romantic subplots, but it is also deeply sad at times. Readers get a clear understanding of Neil's mental state, but other characters seem to be completely unaware — either willfully or ignorantly — of his pain. Even Anita, who knows Neil better than anyone, cannot understand why he hasn't been able to move on from his guilt. Throughout the novel, adults and "successful" friends appear unable to comprehend the challenges Neil faces. They don't understand why he can't just be more like them.
One of the ways that the novel emphasizes its points about the American Dream is through research Neil conducts about an Indian man from the historical gold rushes in California. Sathian's own research into history and mythology adds depth to the novel's intellectual landscape without crowding the very human stories she's telling. These inclusions allow the novel to explore Indian American identity over time even though the novel is the first person narrative of one young man.
Ultimately, though, the novel is not dark. In fact, it is filled with hope. Hope that there are other options, other ways of being in the world. The American Dream and the model minority myth are revealed as unattainable and harmful, but Neil and Anita still find paths forward. Their paths do not match what their parents had in mind, but that's exactly as it should be.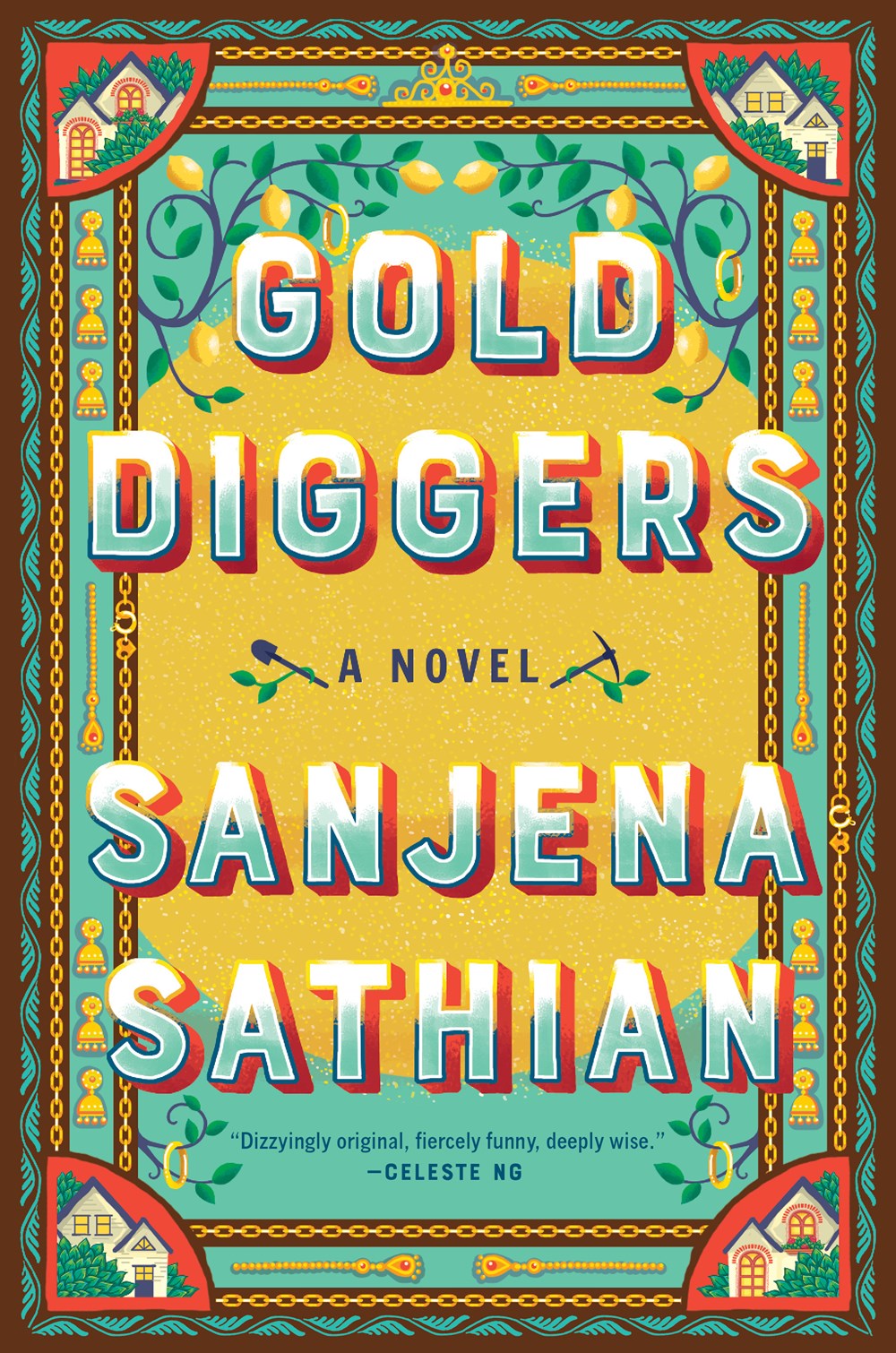 FICTION
Gold Diggers
By Sanjena Sathian
Penguin Press
Published April 6, 2021